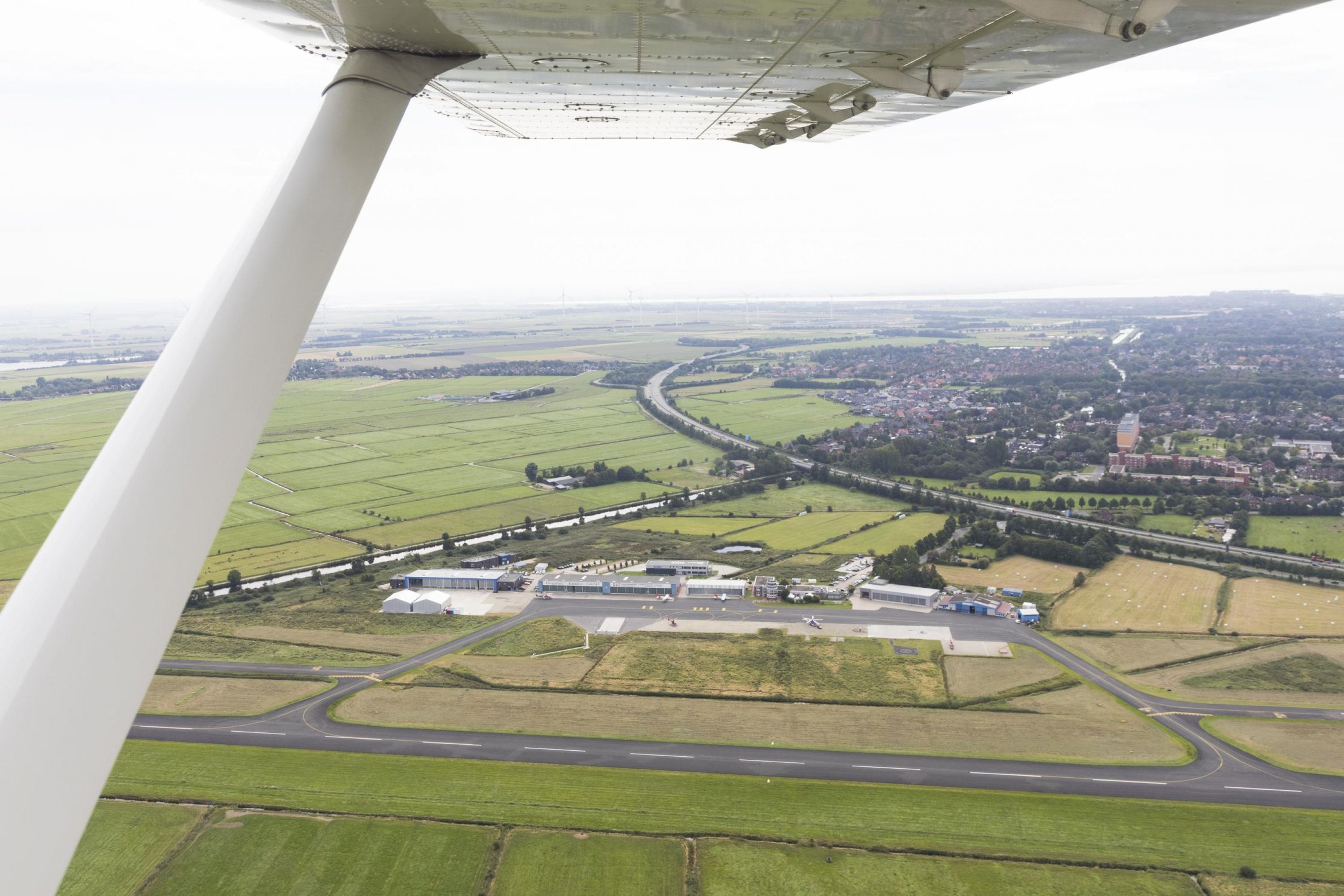 Operating company Flugplatz Emden GmbH
Formerly Emden Airfield, today Aviation Park North Sea
In the past, it was simply the Emden airfield. With the growing importance of this vital service location for the offshore wind energy industry and air traffic hub on the German North Sea, an international name in line with the importance of the location became necessary - Aviation Park North Sea.
Aviation Park North Sea with Emden Airfield is a commercial airfield specializing in offshore flight operations. It is located in northwestern Germany on the border with the Netherlands. It offers excellent accessibility due to its optimal location due to the direct freeway connection to the A31 and short distances to wind farms in the German Bight.
Aviation Park North Sea is a certified air traffic control organization that ensures a safe, orderly and expeditious traffic flow during your takeoff, landing and in the air. We act in an innovative, sustainable and future-oriented way.
Refueling, lighting, precision flight facilities, a training facility for helicopters, and emergency drills are available at the airfield.
With its (inter)national character and plant traffic, Aviation Park North Sea occupies a leading position in Lower Saxony and is often referred to as the "DREHKREUZ DES NORDENS" (Turnstile of the north). All year round, we offer you air traffic at a high level of safety